BAKERY HANDLING & PACKAGING
High efficiency bakery product handling for primary packaging
Bakery products are one the biggest challenges for the robotic handling. Gentled Duo provides an optimal balance of versatility and grip stability in handling bakery products for the primary packaging.
Soft Touch and no damage thanks to the soft fingers




Food grade fingers for food safety




High efficiency in your production line with less mis-pick with part confirmation (force sensing)




Heat resistant silicon fingers




Washable & Waterproof




Compatible with all cobots
It is the first fully electrical soft gripper (with force feedback option) in the market.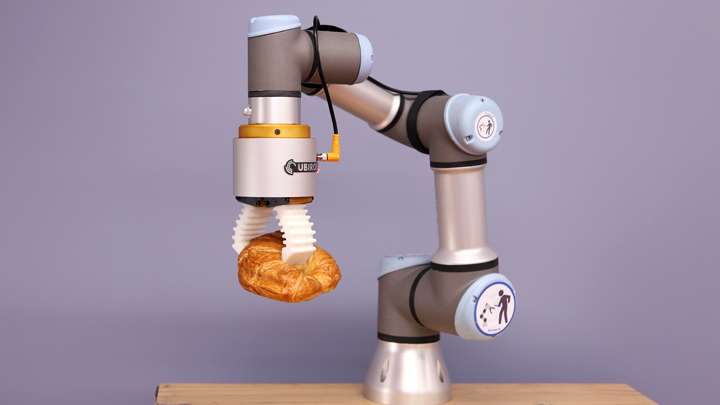 Ubiros Gentle's gentle pick is shown in a closeup view. See how the fingers curl around the croissant. Special thanks to Denso Robotics...