Food-grade soft gripper for primary packaging
We developed a food-grade soft gripper capable of picking up delicate and irregularly-shaped objects in food applications for the primary food packaging operations. GENTLE, the first fully electrically actuated soft gripper, can handle items such as chips bags, eggs, fruits, bottles or oddly-shaped containers. So GENTLE grippers can be used to make meal kits in large quantities with automation.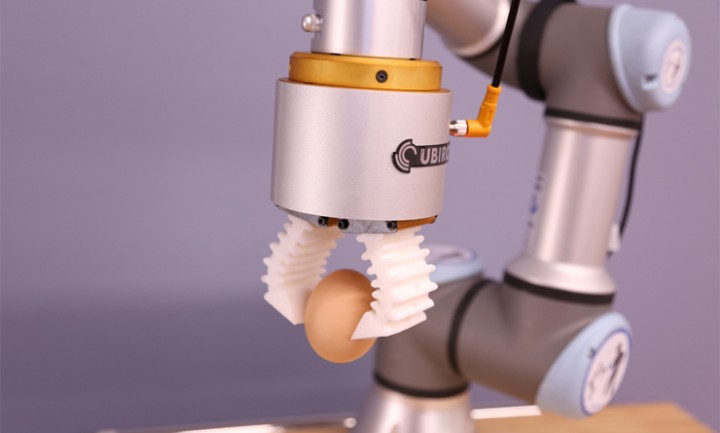 GENTLE grippers are compatible with all cobots
It is the first fully electrical soft gripper (with force feedback option) in the market.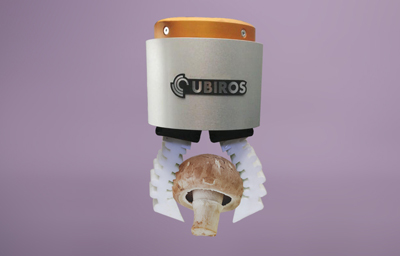 The gentle Duo series pick and place parallel type robots can be used for mushroom handling and packaging applications.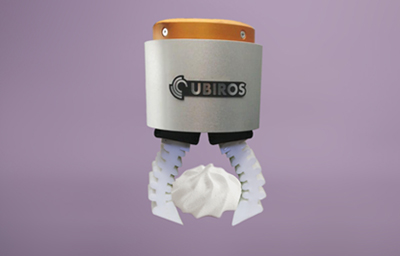 Meringues anyone? Gentle picks the most delicate bakery items safely.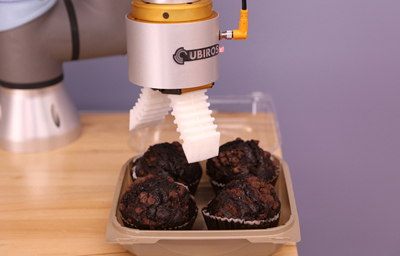 Adaptive gripping solutions provide primary (and secondary) packaging of muffins and other bakery products.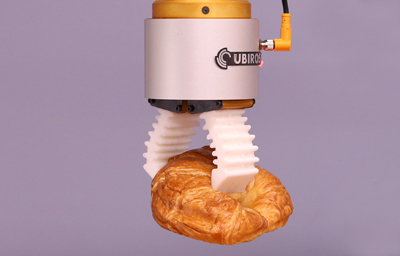 Robotic automation is also used for croissant picking, packaging, and box loading.
Gentle Duo is the "second generation" grippers for pick and place applications.